Charkhole: A Tiny Offbeat Village Near Kalimpong
Charkhole is a small offbeat beautiful village at an altitude of 5500 feet on a hilltop in the Kalimpong district. This place is just 30 km away from Kalimpong.
Charkhole village is ideal for those who want to spend time in peace without worries in the lap of the Himalayas.
Wake up in the morning and enjoy the 180-degree view of the beautiful Kanchenjunga and the sunset in the evening.
Apart from Kanchenjunga, the city of Siliguri and the course of the Teesta River are visible from here.
The place is named Charkhole because of its openness from all sides and 180-degree viewpoint.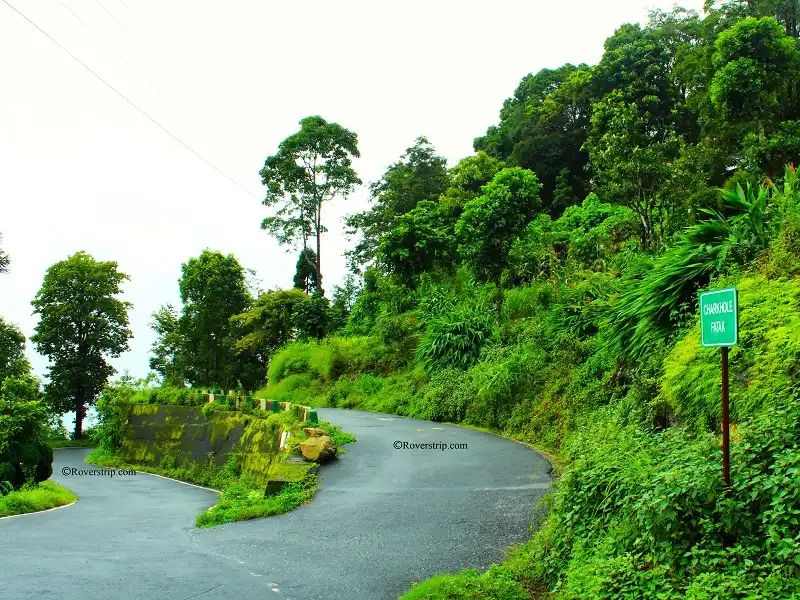 By Air: The nearest airport to Charkhol is Bagdogra Airport, which is about 80 km away. From the airport, you can hire a taxi to reach charkhole.
By Train: The nearest railway station to Charkhole is New Jalpaiguri (NJP) railway station, which is about 70 km away. From the station, you can hire a taxi or take a bus to Kalimpong and hire a car from there.
By Road: Charkhol is well connected by road and is easily accessible by bus or taxi from nearby towns and cities. The village is located 25 km from Kalimpong and 80 km from Darjeeling. You can hire a taxi from Siliguri or New Jalpaiguri to reach Charkhole.
Kanchenjunga has a beautiful view from here so October to February is the best time to visit here as the sky is completely clear during this time.
You can visit here at any time of the year because the hill forms are different at different times which can always be enjoyed.
Kaffer Gaon- Kaffergaon at a distance of 3 km is an ideal place for hill lovers. This hill village is a must for those who love to experience the beauty of nature in a secluded environment.
Pabong- A new holiday destination near Charkhol is Pabong Village. The heavenly feeling of Kanchenjunga here will create a strange feeling in your mind.
Panbu Dara Viewpoint- One of the most beautiful viewpoints in Kalimpong district is Panbudara View Point. This viewpoint is located just 15 km from Charkhale.
Samthar- A new offbeat village called Samthar. It is located just 4 km from here.
Ramdhura– Another beautiful village in Kalimpong district is called Ramdhura is very close to Charkhole. This place has gradually become popular among tourists.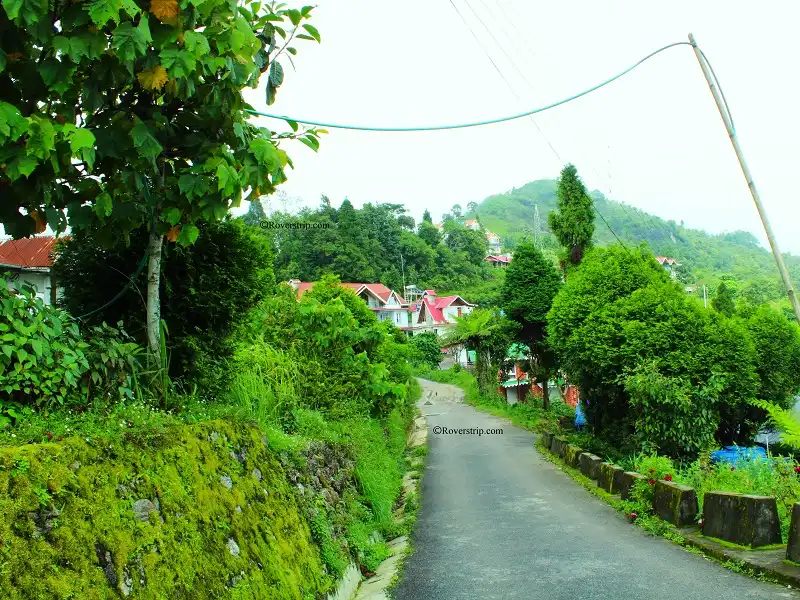 Village visit-You can enjoy the picturesque village better by walking. Talking to the local people here will give you better information about the village.
Relaxing- The place is ideal for those who come to the mountains to relax and can easily spend two to three days here enjoying the natural beauty.
Trekking- For those who love trekking, there are some short trekking available from here.
Bird watching-This place is ideal for those who come to the hill for bird photography as different species of birds can be seen here.
The village has all types of accommodation from luxury to ordinary. If you want to stay in luxury, CHARKHOLE RESORT is ideal and there are also some homestays where you can have a homely experience.
CHARKHOLE RESORT
Phone No- 09433191184 / 09433771533 / 09433768138
Email: charkholeresort.org@gmail.com
BLUE PINE RETREAT
Phone No- 9831035334 / 9007023535
Email-talktobpr@gamil.com
 WINDOW VIEW HOMESTAY
Phone No-9476361583 / 9382039621
 SNOW WHITE HOMESTAY
Phone No-9474443635
The view of Kanchenjunga from Charkhole is amazing so it is best to come between October and February to fully enjoy the beauty here. Very good Kanchenjunga viewing is possible during this time as the sky is clear.
In such offbeat locations it is better to carry necessary medicines as there are not all medicines available nearby.
If you want to stay here and get the Kanchenjunga view from the homestay, it is better to book the uppermost homestay because the view of Kanchenjunga from below is not good.
All the suggested homestays we have provided here are located at the top.